Need chairs for an upcoming event? Look no further! MJ's Bounce House will deliver your chairs and tables at an affordable cost to you!

We currently have the folding plastic tan chairs and the white, 6' rectangular tables. You can order each item individually, but the savings are in the chair & table package.
We have provided chairs and tables for outdoor weddings, church events, corporate events, backyard parties and more!

We strive to maintain a high level of service for our own communities of Conroe & Willis and other surrounding areas.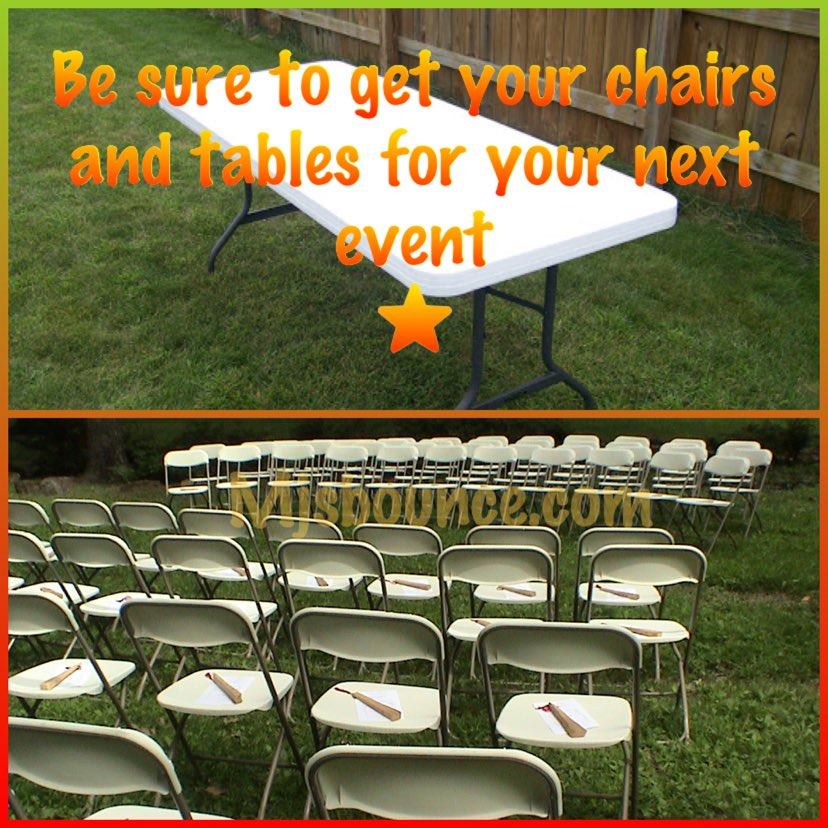 Please contact us for large orders that require a helper to set-up tables and chairs at your venue. Easiest way to reach out is via text 832-384-5210.